Michigan Football: Don Brown getting Boston College job would be win-win
Boston College fired its head coach this past weekend and you wonder if Don Brown, the embattled Michigan football DC could be a candidate.
If there is one overwhelming sentiment that came out of Michigan football's 56-27 loss to Ohio State Saturday, it was that something needs to be done about the defense.
And that has led many, including myself, to point the finger at Don Brown, as the man that needs to be let go. This isn't anything new. To me, it was clear as day after the Peach Bowl that Brown wasn't the man for the job.
Yet, he stayed and to his credit, he adjusted. He played more zone defense, but in the end, it still didn't matter and his Michigan defense crumbled against Ohio State once again.
As I have said, Brown is a good man and he's honestly a good football coach. He's a pretty solid recruiter and he knows how to develop players. I also believe he's a tremendous leader. He's not just a good fit as Michigan football def-coordinator anymore.
Now, will he actually get fired by head coach Jim Harbaugh? That seems unlikely. But just like last offseason, there could be another way that Brown leaves Ann Arbor.
Sources: BC fires coach Steve Addazio after seven seasons. Details here on @YahooSports: https://t.co/1LcUiUyjPL

— Pete Thamel (@PeteThamel) December 1, 2019
Last year, Brown flirted with Temple and was under consideration for the Owls head-coaching vacancy. By all accounts, he was a finalist. And Sunday, Boston College, where Brown was formerly the DC before leaving for Michigan, fired its head coach Steve Addazio according to Pat Forde of SI. 
Obviously, it's incredibly early and there have been any whispers ($) about Brown being a candidate, but if he ended up getting offered the job, it would be a win-win for Michigan football. The Wolverines would get a new DC without having to fire Brown, someone that has a lot of respect within the program, at least from the outside looking in.
You might say how could Brown even be a candidate if he's under fire at Michigan? Well, he actually makes sense for a few reasons.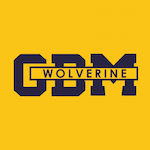 For one, the man knows how to recruit in the Northeast. Certainly, recruiting with a national brand as Michigan helps, but he could get some good players to go to BC. His defensive schemes also work great against most college programs and his expertise would certainly help the Eagles.
Brown isn't going to elevate Boston College into an ACC contender, but let's be real, no one else will either and unlike some other rumored candidates, such as Al Washington, it wouldn't be a stepping-stone job for Brown.
He also has a lot of respect because of the quality of defenses he built at BC and during his time was when the Eagles were pretty successful. Against the elite programs, BC and Brown will struggle, however, you could easily see him directing them back to 7-8 wins per year.
At this point, Brown sort of seems like a long shot, however, he does have previous head-coaching experience, just not at the FBS level and he is well-known in the area.
Certainly, the Eagles will go after a number of other candidates, maybe some with more name recognition nationally, yet it remains to be seen if any will want a job with limited growth potential.
Brown surely would and if he ended up leaving, it would be a win-win for Michigan football and its current defensive coordinator.