 Posted at 9:45pm — 9/10/2013
Michigan Football: A Look at the Zips — 9/10/2013
Well after a high-adrenaline game and victory over the Irish that left us chicken dancing, this week the Wolverines take on the Akron Zips. The Kangaroos have opened up the 2013 season 1-1, with a loss at UCF and a two-point victory versus James Madison. The Roos this year are averaging 303 yards a game (101.5 rushing/201.5 passing) and scoring 21 points a game on offense, on defense they averaging 487 yards allowed per game (172.5 rushing/314.5 passing) and giving up 35.5 points per game. Even with Bobby Bowden as the head Coach, a guy who took Auburn to an undefeated season, and since that points whose career has went steadily southward (not in location, but notoriety) this game will not be much of a challenge, and possibly even less than CMU was. Looking up and down the Rooster Two Deep, the Zips have one player national level talent 4-star Nick Rossi, and the rest are ranked 2-star or not ranked (and both the 2s and NRs are not nationally ranked) and though we always tell you here at GBMWolverine the stars and ranking are for meat sellers at the paysites, I do not believe I have seen a roster more devoid of scouting ranked talent than the Roos. It truly will be a bouncing creature slaughter.
2012 Season Overview
Record: 1-11, 0-8 (MAC)
Rushing Offense 106 – GM AVG 114.42
Passing Offense 45 – GM AVG 312.75
Total Offense 54 – GM AVG 427.17
Scoring Offense 77 – GM AVG 26.08
Rushing Defense 109 – GM AVG 211.08
Pass Efficiency Defense 104 – GM AVG 147.90
Total Defense 99 – GM AVG 450.00
Scoring Defense 104 – GM AVG 35.67
Net Punting 113 – AVG 33.54
Punt Returns 80 – AVG 6.88
Kickoff Returns 120 – AVG 16.20
Turnover Margin T-110 – -1.17
Pass Defense 69 – GM AVG 238.92
Passing Efficiency 76 – GM AVG 127.28
Sacks 104 – GM AVG 1.33
Tackles For Loss 90 – GM AVG 4.92
Sacks Allowed T-65 – GM AVG 2.00
Coach Terry Bowden – 2-12 as Akron Head Coach, Career Record 142–74–2.
On Offense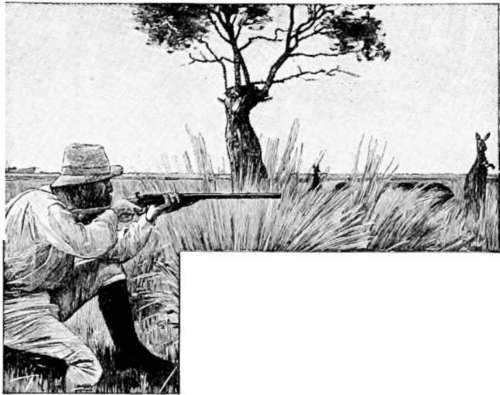 The Zips lost there experience at the QB position with the graduation of Dalton Williams (who was a Dallas Free Agent but got cut), and also lost there #1 receiver Marquelo Smith who led Akron with 76 catches for 820 yards, and five TDs – the second most receptions in school history. Expect Kyle Pohl a tall (6'3″) 213 pounder to be the starting QB, he saw some minor playing time as a true frosh. Though Watson is listed in the two-deep as the second QB, Nick Hirschman came in as the second in the JMU game tossing two TDs, along with Pohl's two - he is a transfer out of Colorado (So make that two guys ranked over 2 stars – he was a 3). At running back Akron is still sorting out there #1 guy with Jawon Chisholm getting the majority of the reps (around 10) but they are splitting up the reps up and down the RB roster. Chisholm; however, will probably be the go-to-guy as he is a decent mix of runner and receiver. Last year he led the team with 180 caries for 953 yards, and two receiving TDs and 310 yards. The team offensively id pretty even in a mix of passing and rushing, and will run a primarily spread offense including going four or five receiver sets. In that receiving corps though contrary to the two deep the primary receivers are L.T. Smith who tallied 509 yards on 48 snags, Pratt 10-156, Dillard 29-401, Frieson 48-400, and Zach D'Orazio 15 -197 (he only played four games). A particularly tough match-up and one the Zips use to challenge shorter corners is when they play Dillard out wide because he is 6'5″ and can high-point catches pretty well (though this play was a push-off and not a high-point).
Offensive Two Deep – 7 Returning Starters
QB 16 Kyle Pohl 6-3, 213 Soph. – 2 Star
QB 8 Curtis Watson 6-3, 227 Jr. – NR
RB 7 Jawon Chisholm 6-1, 200 Jr. – 2 Star
RB 34 Conor Hundley 5-10, 215 Soph. – 2 Star
WR 83 Dee Frieson 5-8, 182 Sr. – 2 Star
WR 12 Imani Davis 5-9, 172 Soph. – NR
WR 35 Keith Sconiers 6-0, 181 Sr. – 2 Star
WR 88 Jerrod Dillard 6-5, 202 Sr. – 2 Star
WR 85 L.J. Chambers 5-11, 195 Jr. – NR
WR 3 L.T. Smith 5-9, 205 Jr. -NR
TE 18 Will Fleming 6-4, 240 Sr. – 2 Star
TE 87 Anthony Ritossa 6-4, 247 Jr. – 2 Star
LT 71 Quaison Osborne 6-3, 297 Soph. – 2 Star
LT 76 Jarrod Pughsley 6-5, 329 Sr. – NR
LG 76 Jarrod Pughsley 6-5, 329 Sr. – NR
LG 75 Dylan Brumbaugh 6-5, 303 Soph. – 2 Star

C 67 Travis Switzer 6-2, 292 Jr. – 2 Star
C 62 Rodney Carroll 6-5, 305 RFr. – 2 Star
RG 78 Micah Lio 6-8, 325 Jr. – 2 Star
RG 75 Dylan Brumbaugh 6-5, 303 Soph. – 2 Star
RT 74 Cedric Brittnum 6-5, 324 Jr. – 2 Star
RT 72 Joe Petrides 6-5, 300 Sr.- 2 Star
On Defense If I said the defense was a shambles in 2012 that would be giving the team a compliment, as it was in last place for the MAC in touchdowns allowed, and interceptions on pass defense. The Zips lost most of their DB experience which in the end may be a blessing. They return Malachi Freeman who tallied 54 tackles at corner last year in their secondary, and who is listed in the top 50% of the NFL CB possibilities for next year. The D-line is still mostly intact from last year, and will operate out of the 3-3-5 scheme we all learned to love so much during the Rodriguez tenure, which is one selected primarily by spread O teams, or those playing a lot of spread teams. While some believe it can be successful against power B1G running teams, I do not and I think we all saw that (especially without elite athletes and speed – neither which RR at UM, or the Zips possess). The defensive line returns three starters Horner (28 tackles, 1.5 sacks), and DTs Caponi (29 tackles, 2.0 sacks) and Grice (47 tackles, 7.5 for loss). They also added a Washington LB transfer Kurt Mangum who played pretty well against the Vols for Akron. What is bizarre is that Rossi (The 4-Star, okay it is not bizarre it goes back to what we have told you talent, and experience versus stars) is not their leading tackler through two games, but instead is Justin March. That said in both games this year the Zips have allowed over 150 yards a game rushing – to put that into perspective Michigan has allowed 162 yards of combined rushing in both the CMU and ND games.
Defensive Two-Deep – 6 Returning Starters
DE 91 Albert Presley 6-2, 235 Sr. – 2 Star
DE 40 Austin Bailey 5-11, 273 Sr. – 2 Star
NG 36 Cody Grice 5-11, 293 Soph. – 2 Star
NG 79 Mike Davis 6-0, 288 Soph. – NR
DE 96 Alfonso Horner 6-3, 212 Soph. – 2 Star
DE 92 Daryan Martin 6-0, 229 RFr. – 2 Star
OLB 45 Justin March 6-0, 226 Jr. – 2 Star
OLB 54 Dylan Evans 6-3, 206 Soph. – 2 Star
ILB 53 Jatavis Brown 5-11, 217 Soph. – 2 Star
ILB 93 Connor Seeman 6-3, 237 Sr. – NR
ILB 47 Gary Ransom 5-11, 220 Jr. – NR
ILB 59 John Rachal 6-2, 222 RFr. – 2 Star
OLB 44 Nick Rossi 6-0, 233 Jr. – 4 Star
OLB 60 Robert Smith-Harris 5-10, 214 Sr. – NR
CB 20 Malachi Freeman 5-9, 178 Sr. – 2 Star
CB 29 Bryce Cheek 6-0, 188 Soph. – 2 Star
FS 27 Johnny Robinson 5-9, 188 Jr. -2 Star
FS 26 Devonte Morgan 5-11, 193 Jr. – 2 Star
SS 4 Anthony Holmes 6-0, 191 Sr. – 2 Star
SS 23 Bre Ford 5-10, 208 Jr. – 2 Star
CB 21 Bill Alexander 5-8, 171 Sr. -NR
CB 32 Martel Furant 5-10, 165 Jr. – 2 Star
The History – This will be the first meeting of the Wolverines and Akron.
The Run Down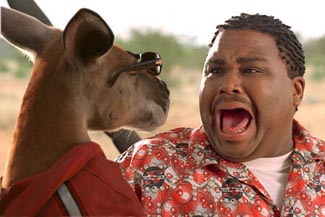 I hope the Wolverine squad is more prepared for this game than I am, and not looking forward like I am. This game has all the excitement of being forced to sit in at your wife's book-of-the-month club and they are reading a romance novel. This will not be simply putting a shrimp or Roo on the barbi, but instead a first half beat down, followed by a second and third string practice in the second half. In the end the Roos will have a role reversal in this picture with the Wolverines playing the part of Jack!!
Come to the message board and give us your thoughts, agree or disagree.
Just a reminder you must be a member to participate on the Message Board. Here is the link for the registration page for those people interested in becoming a GBMWolverine member of our message board. GBMWolverine Register.
Please comment on our GBMWolverine Message Board about this article and read what others comment. Make note that our message board has changed so make sure you change your favorite/bookmark as well for the direct link.
You can contact us at our e-mail address: GBMWolverine
Follow us on Twitter:
@ErocWolverine
@GBMWolverine
@Mike Fitzpatrick
@YostMeister
Written by GBMWolverine Staff — SkwdCop
Go Blue — Wear Maize! Tags: #GoBlue Akron Football Go Blue Michigan Football Michigan Wolverines Zips