Posted at 7:45pm — 8/12/2013 Posted at 8:15pm — 8/12/2013
Michigan Football: the tweet, The Tweet, THE TWEET! — 8/12/2013
GBMWolverine Readers: Here is a overview of University of Michigan happenings in the Twitterverse.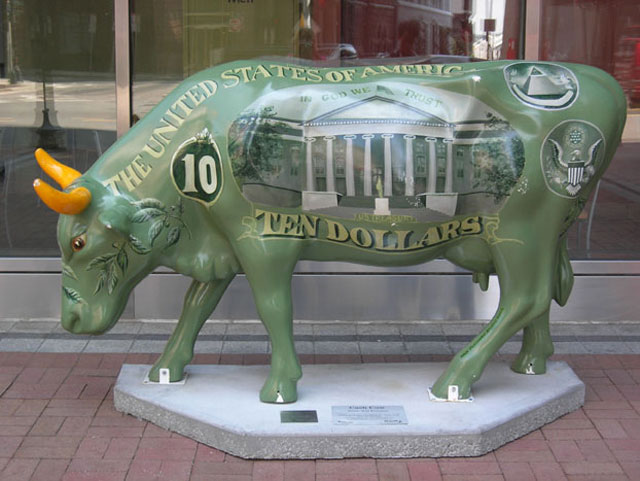 Okay, so now I understand the need for dynamic ticket pricing.  See when as a university you are only the fourth in the nation in licensing revenue, well that simply will not do, and someone is going to pay.  Now the revenue from licensing is not provided; however, it was worth $4,016,000 in 2009-10 (over half a million less than the administration expected so get shopping), and one can only imagine what a couple of years will add.  O'Bannon CASH COW in full effect.   
For the 8th straight year, the University of Texas leads schools in merchandise sales http://t.co/MwruIFPjxI

— darren rovell (@darrenrovell) August 12, 2013
But on to larger things than Michigan's athletic piggy bank, like what sports writers think about the Wolverines place in the top 25 ranking.  The ranking of eight writers, which see Michigan ranked as high as twelfth and as low as twenty-third.  But who cares besides us the fan base, and the writers who actually base the ranking upon the scientific data like their feelings.  One person that doesn't care is Coach Hoke who said in an interview with Jay Mohr of Fox Sports, and is correct, that the only one that counts is the final and could care less about our or Ohio's current ranking.
Using the polls of our eight experts we've come up with a composite CBSSports Preseason Top 25 – http://t.co/qxYBgu6ATC

— Eye on College FBall (@EyeOnCFB) August 12, 2013
What is important though is that the team is looking to be in excellent shape, form, and size.  From the BTN's visit during their summer campus tour Gerry, Dave, and Howard believe the Wolverines have the talent, and are on a roll.  They take the time to discuss where Michigan is going into the start of the 2013 campaign.  I will personally take their input over the chess champion writers that populate the poll above – Dinardo for the Win!!!
VIDEO: Watch Dave, Gerry & Howard's impressions from #Michigan camp – http://t.co/oeN9Uij70n.

— Big Ten Network (@BTN_Michigan) August 12, 2013
Come to the message board and give us your thoughts, agree or disagree.
Just a reminder you must be a member to participate on the Message Board. Here is the link for the registration page for those people interested in becoming a GBMWolverine member of our message board. GBMWolverine Register.
Please comment on our GBMWolverine Message Board about this article and read what others comment. Make note that our message board has changed so make sure you change your favorite/bookmark as well for the direct link.
You can contact us at our e-mail address: GBMWolverine
Follow us on Twitter:
@ErocWolverine
@GBMWolverine
@Mike Fitzpatrick
@YostMeister
Written by GBMWolverine Staff — SkwdCop
Go Blue — Wear Maize! Topics: #GoBlue, Coach Brady Hoke, Michigan Football, Michigan Wolverines, NCAA